West Salem Rotary Club 5 gallon bags of local strawberries! Proceeds go to local scholarships for community members.
FOLLOW LINK TO ORDER:
https://westsalemrotary.org/berry-sale/ 
Spring 2021 Sellers Market EXPLAINED
People Would Rather Do Almost Anything Instead of Clean, According to One Survey
Does the sound of a dentist's drill make you cringe? According to the survey of 464 people, 35 percent of respondents would choose a trip to the dentist for a teeth cleaning over partaking in spring cleaning. Other things people would rather do over scrubbing their home 'til the cows come home? 27 percent said they'd rather wake up early and run a mile for an entire week, while 26 percent said they'd rather give up alcohol for a month. Just under 20 percent said they'd rather give up Netflix for a month, while 15 percent said they'd even give up coffee for a month if it meant they didn't have to clean.
Of course, some people live to declutter. You know the type; the ones who are eager to come over and help you overhaul your closet. That's why decluttering came in as the most popular spring cleaning task, with 90 percent of respondents saying they plan on tackling that project. That was followed by 68 percent of respondents who said they plan on cleaning the floors, as well as 64 percent who plan to wipe down surfaces. 40 percent of respondents said they are actually going to rearrange furniture and decor during their spring cleaning tasks.
So what's holding us back from tackling spring cleaning tasks this year? (You know, besides like… life.) 28 percent of respondents said it was simply too time-consuming. 26 percent said the motivation for a cleaner house in the springtime is lacking (relatable), while 25 percent said that a clean home simply doesn't stay clean. Add in the desire to avoid physical effort, and you've got plenty of motivation to stay curled up on the couch in the fetal position.
As for who's responsible for the piles of junk and disarray that crowds daily life, 36 percent of respondents said their children are the mess-makers of the family. 23 percent of respondents were willing to claim themselves as the cause of their messes, which those of us who live alone fully understand. 23 percent chose their spouse, while 12 percent said it was their furry friends who cause messes at home. Hey, pet hair does seem to multiply indefinitely. Only 6 percent went with visitors and guests.
The good part of overhauling your home, in addition to feeling like you accomplished something and being able to enjoy your humble abode, is being able to do something with some of the stuff you're getting rid of. 85 percent of respondents said they plan on donating most of the items they're getting rid of. Whether it's sending bags of clothes to Goodwill or hitting your neighborhood's "Free Stuff" page, it's always great when someone finds use in something you don't want anymore.
https://www.apartmenttherapy.com/spring-cleaning-survey-36901207
First Time Home Buyer Expenses You Need to Save For
Many first-time buyers underestimate how much it really costs to buy (and maintain) a home.
In this article, we'll take a closer look at a few expenses you'll need to anticipate and save for when you buy your first home – so you'll be ready when the time comes.

Down Payment
As a first-time home buyer, your largest expense will usually be your down payment. This is the first major payment you make toward your home purchase. Your down payment is calculated as a percentage of your new home's purchase price. For example, if you buy a $200,000 home and you want to put 10% down, you'd bring $20,000 to closing. Your down payment is due when you close on your loan.
Many first-time buyers believe they can't buy a home unless they put 20% down. This isn't a requirement – it's possible to buy a home with as little as 3% down on a conventional loan. Some government-backed mortgages even have 0% down payment requirements. However, there are a few benefits to making a larger down payment:
Avoid PMI. If you take out a conventional loan and you put less than 20% down, your lender will require you to buy private mortgage insurance. PMI protects your lender if you default on your loan. PMI is added to your monthly payment and affords you no benefits. If you have a 20% down payment, you can avoid paying PMI.
Secure a lower interest rate. The less money you borrow, the less of a risk you are to your lender. If you have a higher down payment, your lender can offer you a lower interest rate.
Qualify for a home loan with a lower credit score. You might still be able to get a mortgage if you have a lower credit score. If you take out an FHA loan and you have at least 10% down, you can qualify with a credit score as low as 580 with Rocket Mortgage®.
You can lower your monthly payment. Putting more money down lowers what you must pay your lender each month. Taking a little time to save more before you buy can make it easier to handle your mortgage in the coming years.
The bottom line? A large down payment isn't a requirement to buy a home, but it can be helpful and allow you to unlock more mortgage options.
Closing Costs
Closing costs are fees you pay to your lender in exchange for originating your loan. Closing costs pay for things like your appraisal, title insurance and any inspections you must get before you close. The specific closing costs you'll need to pay for will depend on where you live, your loan size and the type of loan you take out. Like your down payment, your closing costs are due when you close on your loan and take control of your property.
What Do First-Time Home Buyers Typically Pay In Closing Costs?
As a general rule, expect to pay 3% – 6% of your total loan value in closing costs. This means that if you take out a mortgage loan worth $200,000, you'll typically pay $6,000 – $12,000 in closing costs. You can see an itemized list of every closing cost you need to pay for when you get your Closing Disclosure.
In some cases, you can take advantage of seller concessions and have the seller agree to cover some of the closing costs.
Closing Cost Assistance For First-Time Home Buyers
If thinking about closing costs has you reconsidering homeownership, know that there are plenty of government-backed programs for first-time home buyers available. There are also programs available for down payment assistance.
Maintenance And Repairs
When you rent an apartment and your HVAC system breaks down, your landlord is responsible for footing the repair bill. When you own your home, you'll need to cover all of the costs of repairs.
Many homeowners underestimate just how much maintenance and repairs can cost. If you own a single-family home, you can expect to pay 1% – 3% of your home's value in repair and maintenance costs. That can be $2,000 – $6,000 annually if you own a home worth $200,000. You might spend even more each year if your home is older or in need of repairs.
It can be a good idea to start an emergency fund before you think about buying a home. An emergency fund can help you cover costly repairs if an urgent situation arises. Your emergency fund should be separate from your down payment and in a place where you can access it quickly, like in a savings account. Covering repairs quickly can help you avoid long-term damage to your property. For example, if a pipe breaks, you'll want to have cash on hand to call a plumber immediately.
Furniture And Appliances
Depending on the condition and size of your home, you may need to purchase everything from new blinds to new lighting fixtures. This can quickly become an expensive endeavor – for example, you might spend $1,000 or more on a new sofa.
There are a few ways you can reduce your furniture expenses. Try to reuse any furniture you already have to complete your home. When summer rolls around, you can often find furniture and small appliances at garage sales at a fraction of their retail prices. Online sale sites like eBay, LetGo and Craigslist have great deals year-round, as do local thrift or consignment stores. If you're feeling especially handy, you can also breathe new life into old furniture pieces by DIYing them. For example, some sandpaper and a fresh coat of lacquer can make an old coffee table shine for less than $50.
You may also need to buy appliances for your new home. When you shop for a home, ask the previous owner what appliances the house comes with and which they're taking along with them. You might be able to get a great deal on large appliances by offering to buy them from the seller when they move out.
Property Taxes And HOA Fees
You don't pay property taxes when you rent a home or apartment. But you'll need to plan ahead for taxes as soon as you become a homeowner.
Property taxes are paid to your local government. They pay for things like public schools, roads and fire departments. No matter where you live, you'll pay some form of property tax. Most counties calculate your tax dues based on a percentage value of your home. If you live in a more expensive property or in an area with higher local tax rates, you'll pay more.
Your mortgage company might hold your property taxes in an escrow account. An escrow account is a neutral third-party account that holds funds for a future purpose. Many mortgage companies add your property tax and homeowners insurance to your monthly payment. Then they move those funds to an escrow account until your taxes are due.
This method is beneficial for both you and your lender. You can pay your taxes in small increments throughout the year instead of worrying about a large single payment. Your lender gets the assurance that you won't get a lien put on your house for failure to pay taxes. Your lender may not include escrow account contributions in your monthly payment, so you'll need to anticipate your local taxes yourself and plan ahead for them.
You may also need to budget for homeowners association fees. These cover the cost of maintaining community common areas. The amount you'll pay in HOA fees depends entirely on where you live. HOA fees can be anywhere from a few hundred dollars a year to thousands of dollars a month, depending on your amenities. The average single-family homeowner pays $200 – $300 a month in HOA fees.
Utilities
You may have paid a portion of your utilities when you rented a space. Your landlord might also have agreed to take care of a few monthly bills on your behalf. As a homeowner, you'll need to cover 100% of the cost of heating, cooling and lighting up your home.
Home utility expenses can quickly turn into a much larger bill than most new homeowners expect. Homes are typically bigger than apartments, which means they can cost much more to heat and cool. The average homeowner in America spends about $270 a month on home utilities.
Before you move into your new space, it's very important that you remember to transfer over all of your local utilities to your home. Research each of the utilities you need to pay and make sure that local utility companies know that you now live at the address. This will help ensure that you receive your bills on time and don't accidentally miss a payment.
The Bottom Line: Be Ready For Extra Fees When Buying Your First Home
Buying and maintaining a home is more expensive than many first-time owners might anticipate. First, you'll need to save up a set percentage of your home value for a down payment. You don't need a full 20% down to buy a home in most cases but having a larger down payment can give you access to more loan options. You'll also need to save an additional 3% – 6% of your loan value to cover closing costs, unless you can negotiate seller concessions or have some of the fees wrapped into your loan.
Closing on your loan is just the beginning. You'll also need to cover the ongoing expenses that come along with maintaining your property. As a homeowner, you'll need to pay property taxes to your local government. If your mortgage company doesn't collect these payments in an escrow account throughout the year, you'll need to save for them yourself. You may also need to pay HOA fees if you live in an area controlled by a homeowners association. Finally, don't underestimate the costs of utilities and furniture. When you move into a larger space, these costs can significantly increase.
Originally published on Rocket Mortgage
https://mint.intuit.com/blog/home-ownership/first-time-home-buyer-expenses-you-need-to-save-for/
Rent your home tax free
There is a little-known provision in the tax code that allows homeowners to rent their principal residence or second home for up to 14 days a year without having to recognize the income.  In this situation, the taxpayer does not deduct the rental expenses associated with the income.
There is no restriction on how much you earn.  If your first or second home is in a desirable area where people are looking for short-term rentals, it could provide a windfall to the homeowner.
In cities where any big sports championships are played, there could be a market for a temporary rental of a home.  Events like PGA tournaments, college basketball tournaments, Bowl games, NFL playoffs and others can create a demand for this type of rental.
For instance, there are people in Augusta, Georgia who rent their homes during the Master's Golf Tournament each year.  There are not a lot of hotel rooms in the area relative to the number of people who usually attend in non-pandemic years and the homes can fetch a nice daily rate.
There can be confusion about the different types of properties and what constitutes a home.  The intended use coupled with actual experience will usually determine the type of property.
There are four types of property.  A principal residence is the home you live in.  There is income property that you rent and do not live in.  There is investment property that is primarily held for an increase in value.  And, there is inventory, which is related to your business like homes that are built or purchased to be flipped.
A second home is one that is used for the primary enjoyment of the owner in addition to their principal residence.  Taxpayers are allowed to deduct the mortgage interest and property taxes on a first and second home up to specific limits.  A vacation home could be another name for a second home but more accurately, it is a rental property that has more than 14 days of personal use during the year.  It becomes a hybrid.
You might want to check with your insurance agent to see if your current policy covers temporary rentals, including liability in case of an accident involving personal injury.  This could affect your decision as to whether you want to consider the rental.
For more information, see IRS facts about renting out a residential property or consult your tax professional.
Before you pay cash for a home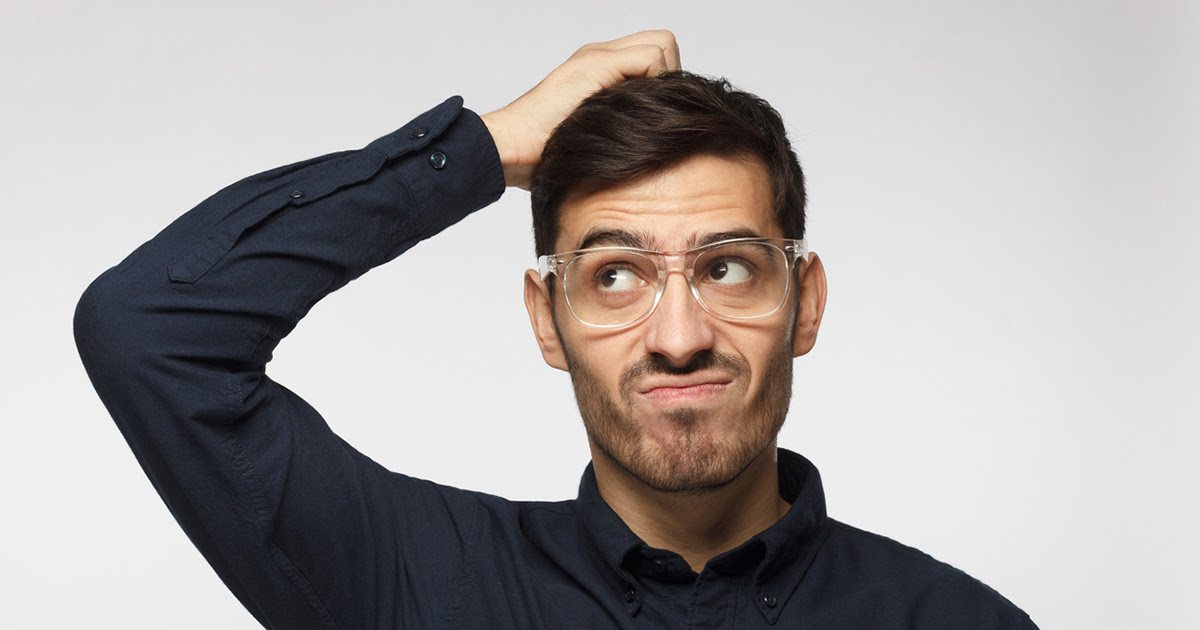 Before you pay cash for a home, ask yourself if there is a possibility, at some point in the future, you might put a mortgage on the home and would want to deduct the mortgage interest on your federal tax return.
Current federal tax law allows homeowners to deduct the interest on up to $750,000 in acquisition debt used to buy, build or improve a property.  When a person pays cash for a home, the acquisition debt is zero.  The only way to increase the acquisition debt is to make and finance the improvements to the home.
As with many IRS regulations, there are exceptions to this rule.  If a mortgage is secured on the first or second home within 90 days of the purchase closing, the debt is considered acquisition debt.  The interest on the funds used to purchase the home can be deducted on up to $750,000 of the mortgage balance.
Assuming a borrower has good credit, the ability to repay the loan and the home justifies the loan, lenders are willing to make mortgages for homeowners.  It does not mean that the interest on the mortgage will be deductible.
Additional information can be found in Publication 936, Home Mortgage Interest Deduction, of the Internal Revenue Service at IRS.gov.
To deduct home mortgage interest, you must file Form 1040 or 1040-SR and itemize deductions on Schedule A.  The mortgage must be secured debt on a qualified home in which you have an ownership interest.  Interest on home equity loans is only deductible if the borrowed funds are used to buy, build or substantially improve the taxpayer's home that secures the loan.
If you answered yes or even maybe to the question first posed in this article, contact your tax professional to determine the best way to approach your individual situation.  For more information, download the Homeowners Tax Guide.
10 Questions Everyone Selling a Home Should be Asking
When you are getting ready to put your home on the market, you may be lying awake at night wondering about the logistics and the financial ramifications of your decision. Here are ten questions that you should ask an agent in order to set your mind at ease and feel more prepared for the road to the closing table.
1. How will you determine what price we should charge for my home?
A real estate agent will look at recent comparable sales in your area as well as your current competition among active listings. Agents will probably throw out unusually high and unusually low prices as these are generally considered outliers. That will give you a good baseline potential valuation for your home.
2. What improvements should I make to optimize my home's resale value?
An agent will conduct a thorough walk-through of your home and look for any needed repairs or extremely out-of-date fixtures or finishes that might deter a buyer. Beyond that, you'll discuss updates that can add value while offering a solid return on investment.
You don't necessarily want to put in a whole new kitchen or all new baths, because you probably won't get the money back in the sale price. However, if your home is severely out of date, you may need to give it an overhaul in order to realize a sale price comparable to those of other, more updated homes in your area.
3. Is bigger always better when it comes to pre-sale home improvements?
Actually, no. According to the National Association of Realtors® (NAR), some of the most cost-effective improvements with the highest ROI include those items related to curb appeal. A new front door or a fresh coat of paint can make a huge difference in the way that the home is perceived. In addition, interventions like deep cleaning or decluttering cost little or nothing, yet can have a big impact on potential buyers.
Don't forget the outdoors, which offers some of the most affordable improvements with the highest ROI. Get your lawn in check, plant a new tree, and spruce up the landscaping to improve both curb appeal and the home's value at sale time.
4. What if I don't want to make any improvements to my home before listing it?
For a variety of reasons, you may be unable or unwilling to make changes or improvements to your home, or you may not be in a financial position to do so. You are certainly not required to make any improvements and an agent can list your property for sale as-is, indicating to potential buyers that you do not intend to negotiate on repairs or damages.
Keep in mind that an as-is sale can affect your ability to get top dollar for your home, even if it is in good overall condition. In addition, many mortgage lenders require certain baseline repairs to major systems, so if there are plumbing, electrical, or structural issues, you may be required to make needed repairs in order to get your home sold.
5. How will you pre-market my listing?
The home sale doesn't start the day the listing goes live in the MLS. Generally, an agent will start helping you get your home buyer-ready before the first buyer or agent arrives. This may involve staging the home, bringing in a professional photographer, and otherwise advising you on preparing the home for sale. The home may be put into the MLS as a Coming Soon listing and an agent may use yard signage and direct mail to let people know that about your listing.
6. How will you market my listing?
An agent may market your listing in many different ways, depending on the norms for your area, your property's unique features, and other factors. Marketing may be as simple as signage, photography, and a well-written property description or as elaborate as print and TV ads, drone videography, and outreach to international buyers.
The agent should have a plan for marketing your property and should be able to articulate that plan to you. Do your part to support the marketing plan by properly cleaning and decluttering the space in cooperation with the agent's recommendations.
7. Can you market my listing without bringing lookie-loos through the home?
If you are interested in limiting access to your home, you have a number of options. Talk to an agent about qualifying buyers who are brought into your home in person. In addition, you may want to avoid open houses, preferring instead to offer a video tour of the home to satisfy curious neighbors and others who just want a peep inside.
8. We've agreed on a price and gone into escrow. What happens next?
The buyers will bring in a home inspector to check out the home and recommend any needed repairs or improvements. The inspector may identify a major problem and the buyers may ask for a more in-depth inspection. The inspector may identify only minimal issues and the process may proceed.
An agent may recommend that you absent yourself from the home during the inspection process. If you have some special features you would like to show the buyers or if you want to provide them with service records and information about the home's systems, ask the agent if you can do so at the beginning of the inspection, then leave for the remainder of their time in the home.
9. The buyers submitted a list of requested repairs. Can I say no?
You are free to say no to any repairs that are requested from your buyers with the understanding that they may choose to walk away from the deal based on their home inspection contingency. Discuss with an agent whether or not you should make some, all, or none of the requested repairs, whether you would be willing to provide a credit at closing toward the repair costs, or whether you should put the home back on the market.
Remember that if the repairs requested are legitimate, the next home inspector will likely identify them as well. Ask a real estate agent how the identification of needed repairs will affect your disclosure and the price of your listing going forward if you decide to put the home back on the market.
10. We did some damage during the move-out. What will happen now?
Accidents happen and it is not uncommon for there to be scuffs on the flooring or paint after the movers have finished clearing out the home. If you notice that this has occurred, or if your buyers see damage during their final walkthrough, the closing can still occur. In most cases, you can either provide additional funds at closing to cover the damage or you can prepay a reliable contractor or repair professional to make the needed repairs on your behalf.
Willamette Valley Market Statistics for March 2021
Willamette Valley Statistics for this month show increased prices with the market down to only 23 days from listing date to accepted offer. WOW!